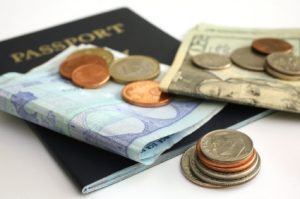 Many singles have a hard time saving money, for the simple reason that they don't have much money to save. This lack of money saving has caused many single worry over what they will do in their day of need.
Money Saving Worries for Christian Singles
Does money saving concerns of single people shock you? It shouldn't because financial debt and being single goes hand in hand. Singles of all types (never married, divorced, widowed or single parents) collectively have accumulated more bills than their married counterparts. Why? It's not easy staying out of financial debt when you have to provide everything for yourself. Just ask any Christian single parent you know, and they'll tell you all about it. In fact, besides Christian singles dating issues, money saving worries top the list of anxieties for all singles, whether they be Christian or non-Christian.
Are you a single person struggling with saving money in order to provide for the needs you and the family? Are you wondering how you will ever be able to save money? Some practical money saving advice we we give here is to simply is to Googl the term, "money saving", and you will find a a bunch of cool stuff. There is also an excellent website, Crown.org, which offers free online money saving tips from a Christian perspective.
Listen, I know it's hard to believe when those bills start rolling in, or you start how wondering how you're going to buy the kids those holiday gifts. But the Lord and Saviour who saved you from your sins, also promises to provide for all your earthly needs. So let's cast our money saving burdens to Him and take him at His word. Are you not sure you are child of God? Don feel like you have to walk around with all these burdens. Read how to become a Christian, and be free today.
Bible Verse of the Day
"But seek first his kingdom and his righteousness, and all these things will be given to you as well. Therefore do not worry about tomorrow, for tomorrow will worry about itself. Each day has enough trouble of its own." Matthew 6:33,34
Are you a single Christian with something to share about money saving?