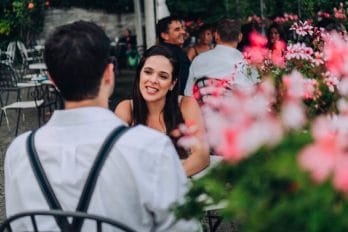 For many middle-aged Christians, the dating rules have changed dramatically since their younger years. Whether they're venturing back into the world of romance after a long relationship or simply choosing to find love later in life, the fusion of faith and modern dating can be daunting. This article delves into essential dating skills and rules tailored specifically for middle-aged Christians, ensuring their journey is both spiritually fulfilling and contemporary.
Understanding the Middle-aged Christian Dating Landscape
The middle-aged demographic, generally encompassing individuals in their 40s and 50s, offers a unique blend of life experiences, matured self-awareness, and distinct desires. For Christians, this age comes with a deeper understanding of faith and a yearning for a partner who mirrors these convictions.
dating skills and rules for middle-aged Christians checklist
Understand Your Needs and Flaws
I just had a conversation with a Christian single parent interested in dating after divorce. I counseled her to take stock of her shortcomings and get to know herself as a single person again before venturing out into a relationship that may end up as a rebound dating mess. Why did I say this? This is a new dating skill she that would be useful because only only when one understands who they can attract the kind of person that is good for them. Unfortunately many single go from one dating relationship to the next without ever examining their heart. Bad move.
Monkey See Monkey Date
Our advice here is to seek out real and vulnerable Christian couples who have had successful dating relationships that ended in marriage. These people obviously had dating skills that perhaps you could apply to your own particular situation.
Essential Dating Skills for Middle-aged Christians
Embrace Digital Platforms: With many modern relationships originating online, platforms like Christian Mingle or eHarmony cater specifically to faith-based dating. Skillfully navigating these platforms is invaluable. Create honest profiles, learn to discern genuine users, and ensure your safety by meeting in public places initially.
Effective Communication: With maturity comes clarity in communication. Be clear about your intentions, boundaries, and desires. James 1:19 advises, "Let every person be quick to hear, slow to speak, slow to anger."
Self-awareness and Introspection: Understand your past, acknowledge any previous relationship baggage, and actively work towards healing. This self-awareness will guide you in choosing the right partner and forging a healthy relationship.
Embrace Flexibility: While it's crucial to have core non-negotiables, especially those related to faith, being flexible in other areas (like hobbies or tastes) can enrich your dating experience.
Dating Rules Tailored for Middle-aged Christians
Prioritize Faith: While many aspects of dating have evolved, your faith remains a cornerstone. Seek partners who share your beliefs, ensuring a foundation built on mutual spiritual understanding.
Safety First: Meeting someone new, especially from an online platform, requires precautions. Inform a close friend or family member about your plans, and opt for public venues for initial meetings.
Set Boundaries: Physical intimacy in dating can be a complex issue, especially for middle-aged individuals who've experienced varied relationship dynamics. Clearly communicate your boundaries, aligning them with your faith and personal comfort.
Avoid Rushing: The middle-aged dating scene can sometimes feel pressured, with societal expectations pushing for quick decisions. But Proverbs 19:2 reminds us, "Desire without knowledge is not good, and whoever makes haste with his feet misses his way." Take your time to know the person, discerning if they're the right fit for you.
Seek Counsel: Engage with fellow Christians, mentors, or church leaders for guidance. They can offer spiritual insights, wisdom from scriptures, and practical advice based on their own experiences.
dating skills and rules for
middle-aged singles final thoughts
Middle-aged dating for Christians is an exciting blend of modern avenues and timeless faith-based principles. As you navigate this journey, remember that your accumulated wisdom, coupled with God's guidance, will steer you toward a fulfilling relationship.
The world of dating has undoubtedly evolved, but the core tenets of faith, trust, and love remain unchanged. Middle-aged Christians, equipped with life's experiences and a deep-rooted belief system, are in a unique position to find love that's both contemporary and spiritually enriching.
Dating can be scary for some, and acquiring new dating skills is difficult, especially for Christian singles who are either new to dating or haven't dated in a long while. Fortunately, like most anything else, new dating skills can be learned and put into practice.
Read About How You Can Improve
Reading articles on new dating skills may also help you along the way
~I have been crucified with Christ and I no longer live, but Christ lives in me. The life I live in the body, I live by faith in the Son of God, who loved me and gave himself for me~Gal. 2:20
Please follow and like us: